We offer you a range of opportunities for presenting your company in various media to support your trade fair appearance.
*The information below is of 2019, and to be updated to 2020 in August 2019.

Interpets special sponsorship plan file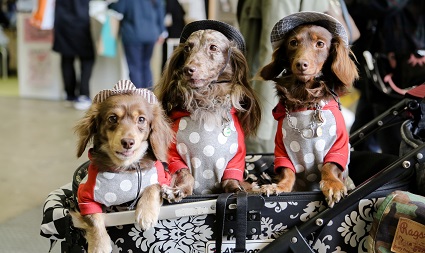 We have prepared special sponsorship plans that package some all-time popular tools and special promotional items that are exclusive in these plans. Be the offical sponsor and raise your media coverage as high as possible! 
Gold Plan JPY 1,000,000 (tax excluded)
Silver Plan JPY 500,000(tax excluded)
Bronze Plan JPY 300,000(tax excluded)
Advertisement on the official fair guide RENEWAL!!!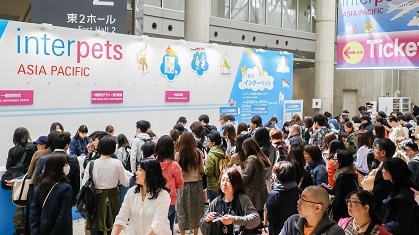 Enhance your presence at the fair !
* It will be distributed to all visitors at the venue.
 The organiser will accept applications first-come-first-served basis. The organiser will assign the positions of advertisements.Colour proof will not be issued.Please put your hall & booth number and contact details on the advertisement.

Price(tax excluded):
Double page spread JPY 700,000
Inside back cover JPY 500,000
1 page JPY 400,000
1/2 page JPY 200,000
1/4 page JPY 100,000
Logo in the exhibitor list JPY 30,000
On-site advertisement board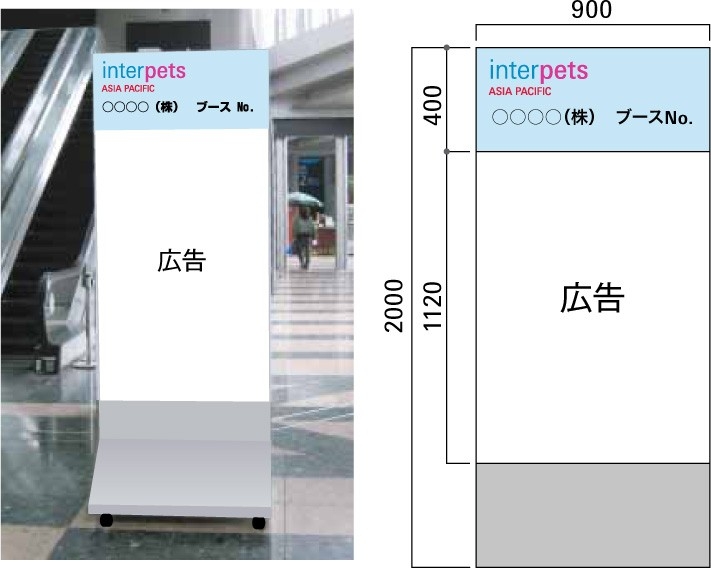 Improve your presence and lead more visitors to your booths!Visually approach to a number of your potential customers and get immediate promotional effect onsite.
 
Price: JPY 150,000 (tax excluded) / single-sided / coloured
Size: H1048 × W848 (mm)
* Location will be assigned by the organiser.
For more details, please download here!

*The information below is of 2019, and to be updated to 2020 in August 2019.